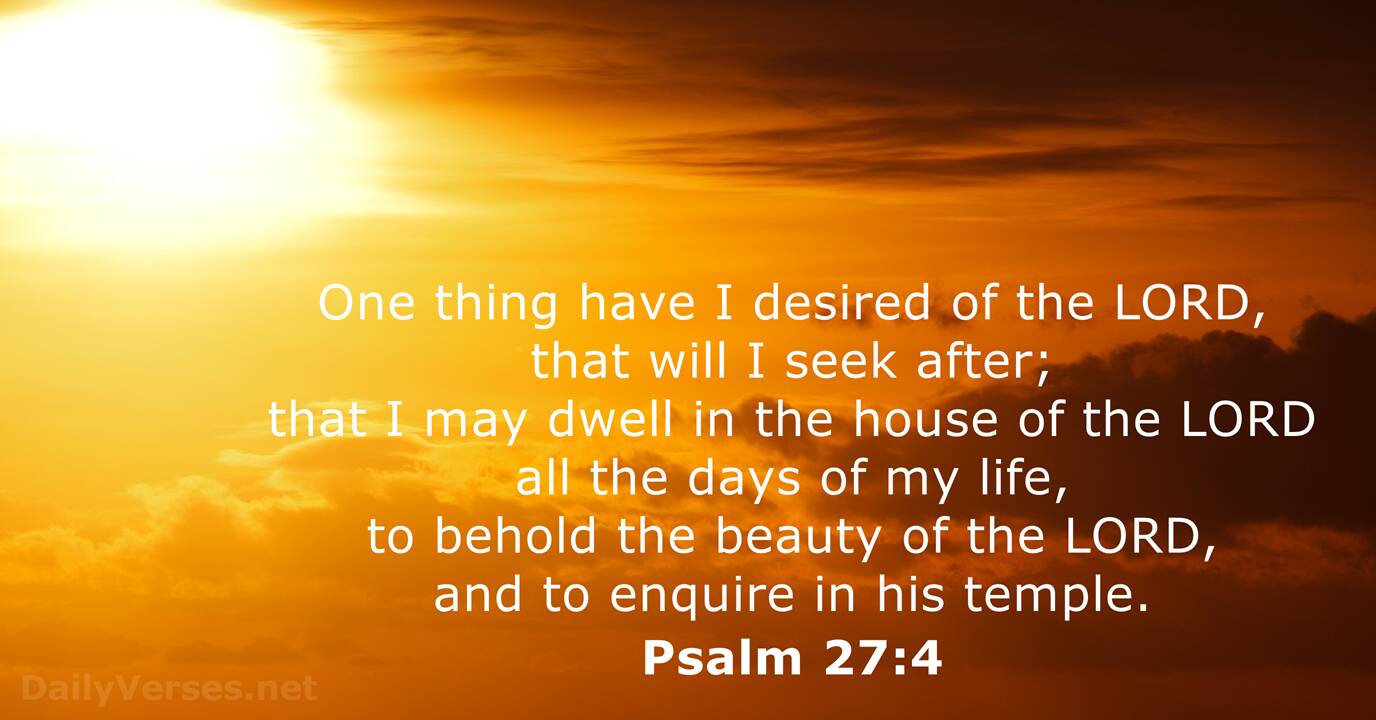 All my life, I have moved houses, cities, states and countries. As a Salvation Army officer, my life is a life of constant change. Although, saying "good-bye" is not always easy. I am used to packing, meeting new people, learning the ways and cultures of different places. No, we are not moving.
I want to let you know I am thinking of what it feels like to live in one place for a long time. I am thinking about what it means to have one goal, purpose, aim and focus in life. Though I am accustomed to moving, I desire and long for the stability of having a single focus. This is why my life verse is Psalm 27:4, "One thing I ask from the Lord, this only do I seek: that I may dwell in the house of the Lord all the days of my life, to gaze on the beauty of the Lord and to seek him in his temple."
Today, I want to encourage you to remain focused on God. Despite the challenges life hurls at you. Desire to remain in the house of the Lord despite the lures of this world. Commit to live in the presence of the Lord no matter how tough the going gets. There is joy and unmatched fulfillment when we live in the presence of God. Hang on tight. Stay laser focused on God. In due course, you will receive your blessing. Have a single allegiance and live for the one true and Almighty God. Amen!